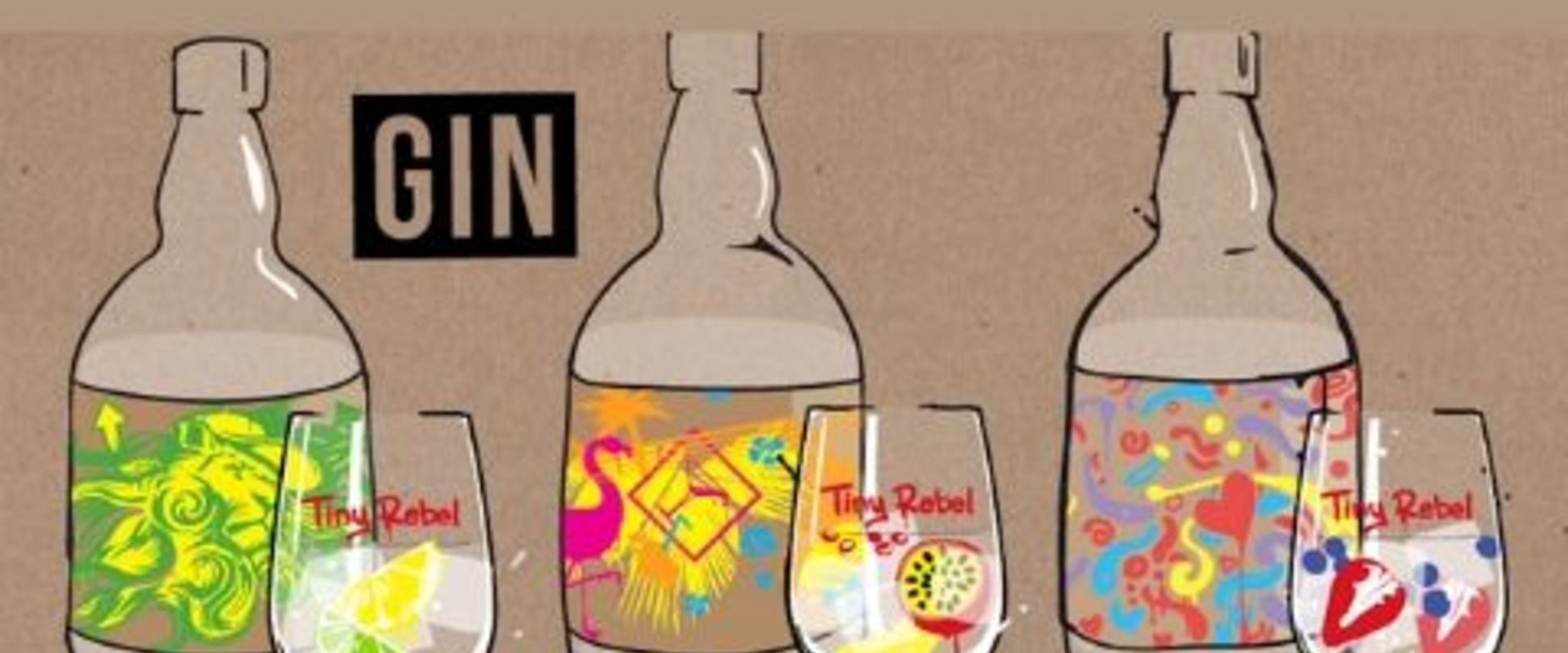 GIN? GIN!
We love gin. It's often our nightcap after a long day at a beer festival, or something a bit different during after-work beers on a Friday. And the modern Gin Craze is pretty similar to the recent rise of brewing. In our eyes, beer and gin are perfect partners.
Our first attempt to show our love for gin was brewing Gin & Juice, a pale ale packed with gin botanicals like juniper berries, citrus peels and exotic spices.
But we wanted to go one step further. We wanted to make our love for gin totally overt. We wanted to actually make gin. So that's what we've gone and done.
However, being the lovers of variety that we are, we couldn't settle on one idea of what makes a gin "good". Just like with beer, there isn't one magic formula for a "good" beer with everything else being rubbish. It totally depends on mood, tastes, and in the case of gin, what mixer you'd like with it.
So we've distilled not one, not two, but THREE gins that we're absolutely in love with.
CWTCH
Probably our most famous beer, Cwtch is deliciously refreshing and citrussy. These are qualities we often look for in a gin, so it made total sense that we should recreate in when we got distilling.
Heaps of citrus peel delivers that signature note, and it's smooth and cool just like a good gin should be. It's one to make you super cosy and chilled for the rest of the day, so give yourself a Cwtch.
CLWB
Fun and sunshine. Enough for everyone. The perfect description for a bottle of Clwb Tropicana gin. We just had to translate the massive tropical flavours of our impossibly fruity IPA into gin form.
It's pure, unadulterated summertime in liquid form. It's perfect.
DUTTY
We couldn't possibly make a gin without trying one with loads of hops in it! Dutty is our hoppy session IPA with mega fresh flavors - perfect for getting the gin treatment.
The hops provide masses of zesty lemon flavour, a hint of bitterness, and an incredible light green hue. It's zingly, lemony, perfect with tonic, and abso-freaking-lutely delicious.
Now, we obviously don't have a distillery, so naturally we had to find someone to help us make these delicious gins a reality. We met Dà Mhìle Distillery at Brewfest in 2017, and we were blown away by both their passion and how stupidly delicious their gin is. They're currently the only organic distillery in Wales, and as we started our gin journey we decided they couldn't be a more perfect fit.
We've worked closely with Dà Mhìle over the last nine months, with frequent trips to their beautiful distillery (and dairy!) in the Welsh valleys. We've hand-labelled bottles, built shipping boxes, and talked beer over cheese toasties.
All three gins are available now in our bars and on the webshop, along with our miniature gift set, and this months gin-themed Rebel Box.
We couldn't be prouder of these gins, and we really can't wait to see what you think.