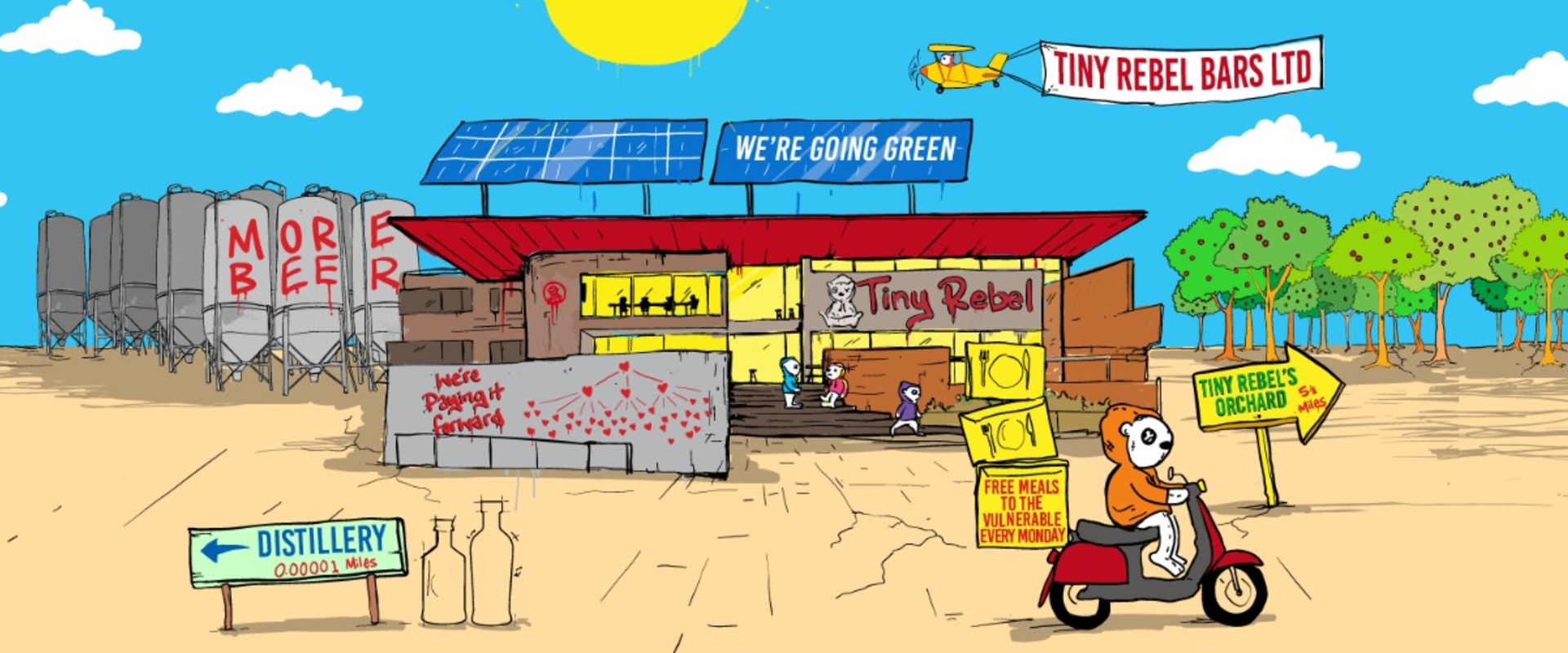 EVOLVE & AMPLIFY
We've really got to think hard to try and remember the fine details of how it all started. Not because we're getting old but because so much has happened between having the idea to start Tiny Rebel in 2010, to launching Tiny Rebel in 2012 and all the way through to the present day.
Our friends and family thought that Gazz and I were mad spending nearly every Saturday and Sunday for almost 2 years homebrewing in a garage in Newport. It was a massive social sacrifice but the buzz we got from doing it far outweighed any negatives. It always puts a smile on our faces knowing that Cwtch, the beer that won Champion beer of Britain back in 2015, was designed and created on our 50 litre homebrew kit in a garage.
From day one, Tiny Rebel has always been about people, community and beer - and that will never change.
After a crappy 2020 there is no better time to kick start 2021 and begin to EVOLVE AND AMPLIFY Tiny Rebel for the better, and here is how we're doing it…
PAYING IT FORWARD
Paying it forward has been in our DNA, whether it be through supporting charities, community projects or something as simple as giving up our time up to go and inspire the next generation in our local schools. We always want to do more…
And to kick it off we will dedicate 10% of our annual profits towards employee welfare, community projects, community charities and our environment.
This will help support our current projects, like our 'Free meals to the vulnerable every Monday and Wednesday' which contributes 5,500 hot meals each year to our community. Additional new projects we've introduced this year include donating a day from each member of our team to go and Make a Difference to causes that are close to their hearts.
We are conscious of our impact on the environment. This year we will be installing solar panels and electric car charging points at Tiny Rebel HQ as well as looking at other ways to reduce our carbon footprint. We pledge to continuously improve our processes to become more efficient and sustainable.
TINY REBEL BEER
Last year was like no other we've ever experienced. We lost 85% of our volume overnight due to the safety measures closing hospitality venues. This meant we had to evolve and adapt quicker than we ever have. Driving our packaged range through our online shop and retail partners we maintained momentum in our packaged portfolio.
But hey. It wasn't all bad news:-
You helped us grow Clwb Tropica to be UK's No1 Tropical IPA and cemented it as our hero brand
You helped us grow our online shop +700% in 2020 which helped us to keep momentum as we now enter another year of lockdowns and uncertainty
Clwb Tropica, Cali Pale and Key Lime Lager enter into Perfect Draft so you can get a perfect pint at home
Pinched ourselves as our packaged range dropped across Sainsburys, Waitrose and M&S
Then to start this year off with a bang we have been focusing our efforts on 14 new beers for our Birthday in Feb!! These will be going live on our online shop on Monday 15th February.
Check out our Instagram and Facebook page to see the full range over the next 2 weeks.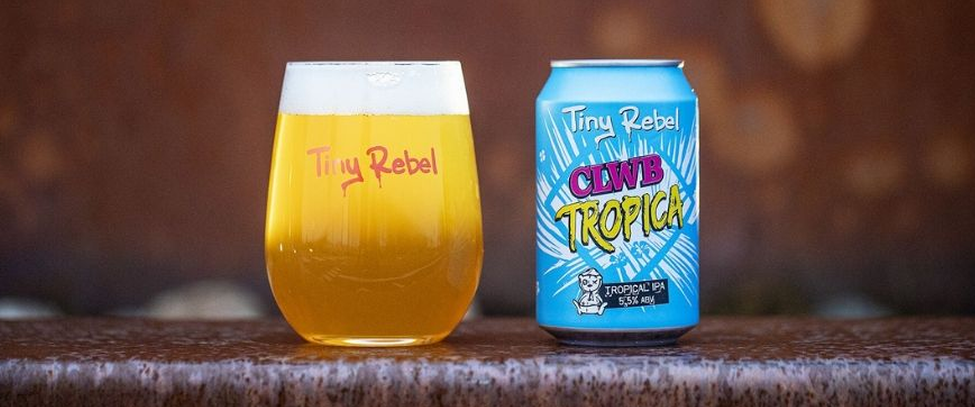 TINY REBEL SPIRITS
We have always had strong ambitions to turn Tiny Rebel from being just a brewery into becoming a credible drinks brand.
Beer will always be the heart and soul of what we do, but 2021 see's us start one of our most exciting projects to date. Tiny Rebel Spirits.
We're going to be launching our new spirits range toward the end of the year so plenty more to come on this later.
TINY REBEL CIDER
Fun fact...we have our own orchard in Newport, located only 5.5 miles away from Tiny Rebel HQ .
We started planting our orchard back in 2017. It started with a healthy population of 400 cider apple trees and as our cider project progresses we're going to be acquiring more land and continue to grow our orchard.
While we're waiting for our cider apple trees to mature, we've already made a start on the cider production facility that will produce Tiny Rebel Cider.

TINY REBEL BARS
When we launched Tiny Rebel in 2012, Gazz and I always wanted our own bar one day. One bar where we could create an experience and vibe in a place that we would want to visit, time and time again.
We currently have 2 awesome bars (Cardiff and Newport), plus our flagship taproom located at Tiny Rebel HQ. But we won't stop there...…
This year we're going to create a dedicated bars division - Tiny Rebel Bars Ltd.
This will give us the focus we need to evolve and amplify our bars across the UK.

So this is really a huge thank you to you guys. Thank you for loving Tiny Rebel as much as we do. Thank you for your passion and for being on this journey with us.
We still pinch ourselves when we walk down the street and see someone wearing a Tiny Rebel t-shirt drinking a can of Clwb Tropica.
We're seriously excited about the future of Tiny Rebel, and we know you will be too.
Cheers,
Brad & Gazz