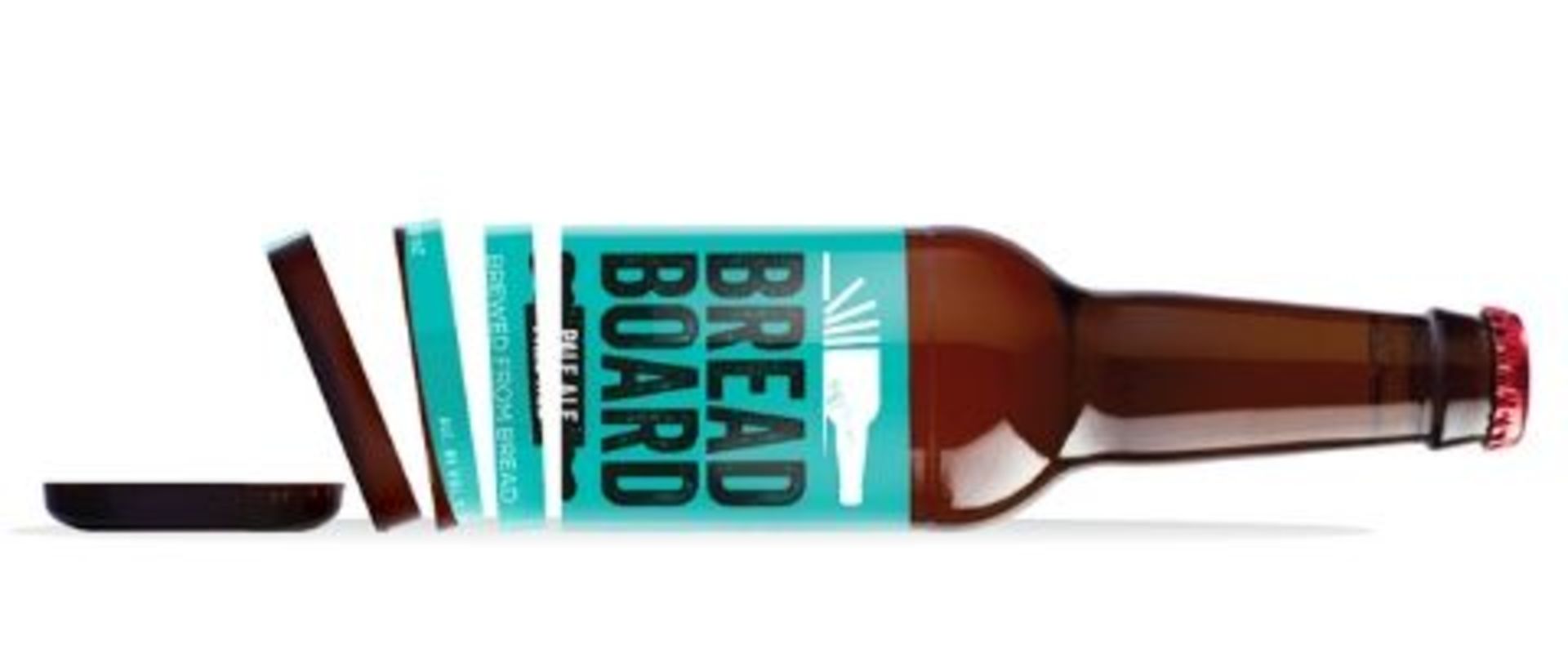 BREAD BOARD
We recently made our commitments to the environment clear by publishing our Company Social Responsibility policy. We set bold targets, like reducing our landfill waste to just 1% of its current amount in 5 years.
Food waste is also something we're very conscious of. As a food and drink producer, we create food waste on a daily basis. We have managed to put that waste to good use though, and all of our spent grain and hops go to feed animals on local farms. This helps us significantly reduce the food waste coming from the brewery to nearly nothing.
Around 7.3 million tonnes of food worth £13bn in total was wasted in the UK in 2015, according to the Waste Resource & Action Programme (Wrap). The average UK household loses £470 per year due to avoidable food waste.
We have recently teamed up another waste-conscious company based in Wales who wanted to reduce more of their food waste. We have helped Iceland utilise their excess bread in the brewing process to make a very different beer.
We'd never done anything like this before, but we were eager to go further than reducing our food waste and actually help reduce more waste than we produce ourselves. So we set about on a series of trial brews, learning what the bread would do in terms of the process of brewing and the flavour of the resultant beer.
The bread replaces some of the malt in the mashing process. The starches in the bread are broken down into fermentable sugars, just as they are in malted barley. This requires an enzyme found in malt, so the mash is not 100% bread. The bread is not simply a flavouring - it becomes one of the building blocks of the beer, providing some of the sugars which will be fermented by the yeast to produce alcohol, carbon dioxide and some flavour compounds.
It just goes to show that there's plenty that can be done with stuff that we would normally write-off as "waste". In fact, utilising alternative ingredients opens up incredible potential - Bread Board has a uniquely delicate bread note that simply wouldn't be possible with a traditional all-malt mash.
We've hopped Bread Board with Cascade, Jester and Mosaic for a citrussy, tropical aroma and a bit of a bitter edge. It's a great introduction to modern British pale ale and a great showcase of alternative brewing ingredients.
Bread Board will be exclusively available at Iceland Stores. Iceland will also be donating 10p per bottle sold to environmental charity Surfers against Sewage.