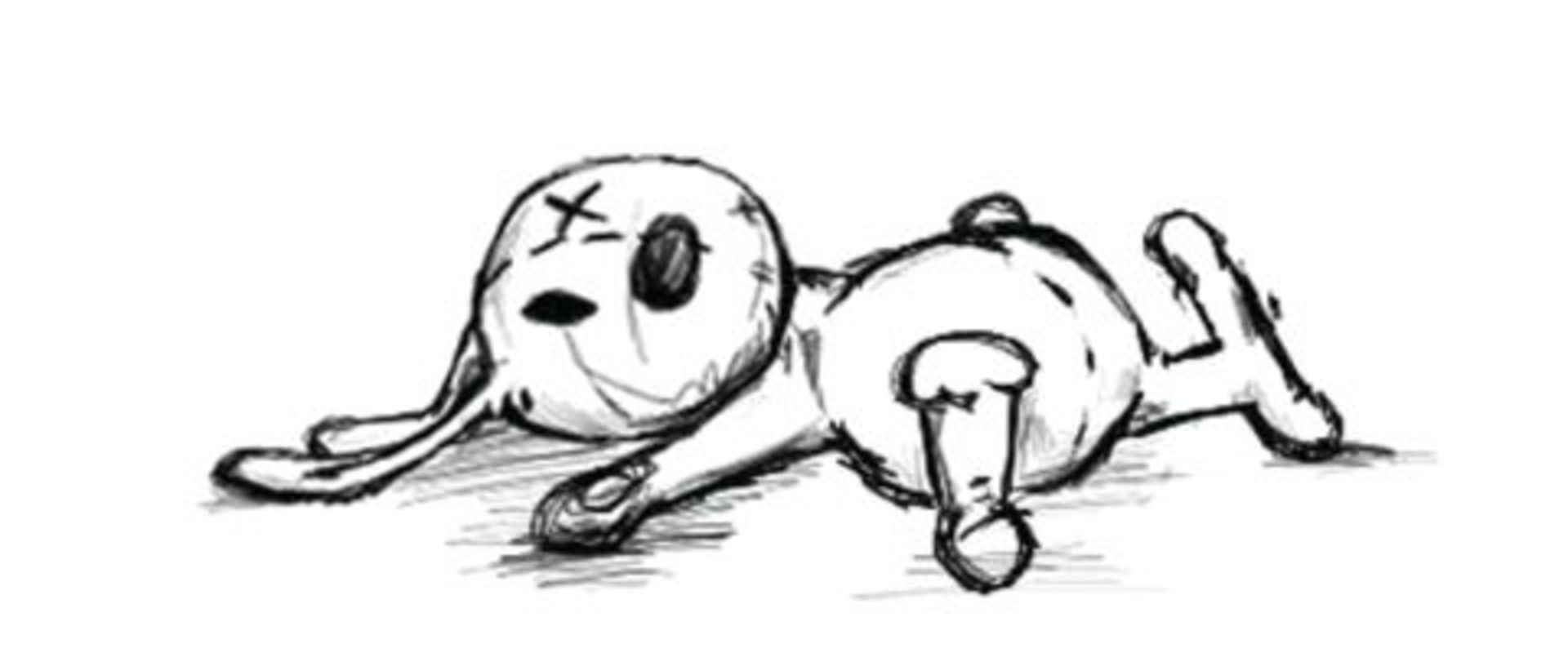 FREQUENTLY ASKED QUESTIONS: OUR NAME AND THE BEAR
There are a few questions we get asked a lot so we've recently added an FAQ page to the website. But there are some questions that need more of a detailed answer, so here's the first in a series of blogs answering some of those questions that need a bit more explaining.
The first question in this series is probably the one we get most often, but with one of the longest stories to answer it:
Where did you get the name Tiny Rebel, and what's with the bear?
Back when Brad and Gazz were getting good at homebrewing, they started toying with the idea of putting a brand on it. Maybe it would all take off and they'd eventually go pro (spoiler alert: it did, and they did) so they needed a concept that would sum up their way of doing things and communicate it to family, friends and even total strangers.
They struggled for a few weeks and months. Electrical and Mechanical engineers by trade, this was the first time they'd come near a branding exercise. They knew what they wanted people to feel, but weren't sure how to say it. They were stuck.
Thankfully Christmas holidays were just around the corner, so they could take their minds off of it and chill out with family. Brad's brother, Lee, came home to Wales for the holiday with his wife and son - they were living in California where Lee had just left his role at a major games development studio to start his own company with his wife Susan.
Nobody can remember the exact conversation, but we can assume it went something like this:
LEE: "Hey Brad, have I shown you my new business card for the company I've just set up?"
BRAD: "Not yet, gi'z a look."
BRAD: "Tiny Rebel Studios. Tiny Rebel.
LEE: "What do you think?"
BRAD: "I'm having that."
LEE: "No prob, I've got plenty of cards in my..."
BRAD: *dials phone* *ring ring* *ring ring* "Gazz, what do you think of Tiny Rebel as a name?"
LEE: "Wait, what?"
Lee and Susan had named the company Tiny Rebel after their son, who had picked it up as a nickname. As soon as Brad and Gazz heard it, they knew it summed up what they were doing perfectly. They were tiny - just two blokes brewing their own beer because they were sick of the same old stuff. They were rebels - brewing whatever took their fancy, adding weird and wonderful stuff to their brews and taking things to extremes. Tiny Rebel. It just clicked.
So they asked Lee and Susan very nicely if they could share the name, and thankfully he said yes. "Sister" companies might not be the best way to put it given that they are brothers.
With the name in the bag, Brad and Gazz decided to nick one more thing off Tiny Rebel Studios. Lee had used a drawing he found online as his logo - from an artist that only went by the username "invisiblesnow".
(Fun Fact - Lee wasn't the last person to use Taz's artwork. Some of her illustrations, including this exact image were used in Season 1 Episode 7 of Marvel's Jessica Jones. Tiny Rebel may be part of the Marvel universe.)
Brad loved the style so did a bit of digging. He found the account the original image was posted on and made contact. Taz was living in Canada, but was luckily visiting family in the UK. Even more luckily, she was in Swindon, so only a quick drive down the road - that road being the M4 and "quick" being a couple of hours.
So Brad and Taz agreed to meet to talk about what Tiny Rebel needed and how Taz's work seemed to fit with it perfectly. Brad gave her the brief and explained a bit about the idea he and Gazz had, and Taz did that thing Taz does where she takes what's in your head and gives it to you in perfect, polished form - even if you weren't quite sure exactly what you were trying to explain.
Taz just seemed to know how to translate the idea of Tiny Rebel into visual form. Everything Brad and Gazz were thinking - a bit rough around the edges, urban and grungy, rebellious but still soft deep down - everything was brought out by Taz's design work. Very quickly, Taz took position as our Creative Director.
Since then she's had a hand - literally - in every design job here at Tiny Rebel. From our event posters and business cards to the giant Cwtch, Clwb Tropicana and Stay Puft artwork on our grain silos outside the brewery. And she plays a major part in keeping our brand fresh!
So there you go - how we came to be called Tiny Rebel and how our bear evolved from a rabbit.
Buy the Beer
Shop Our Beers