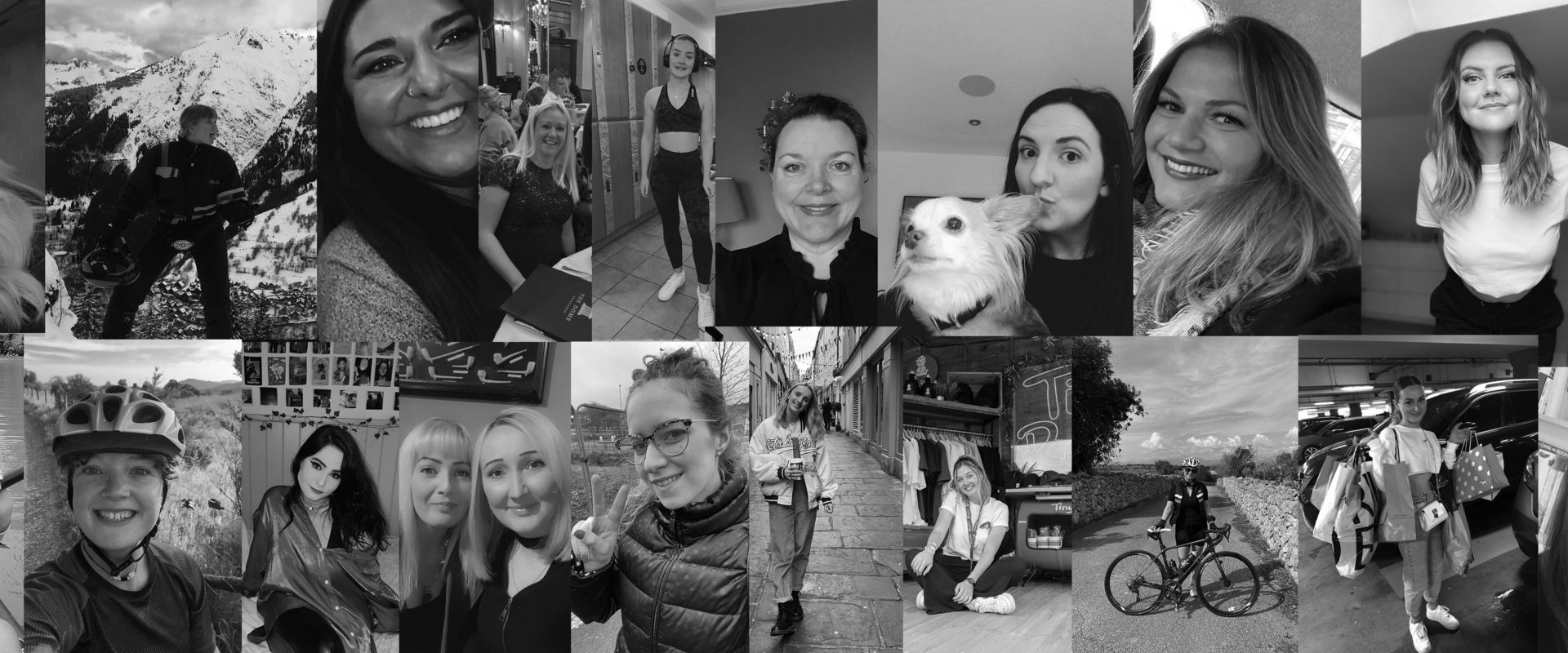 International Women's Day
Happy International Women's Day to all our strong, powerful, Rebellious women out there!
International Women's Day (IWD) is a chance for us all to recognise the inequality and discrimination that exists within our communities and workplaces, then take action to end this, together. We can take time to celebrate the cultural, historical and political changes women have fought for and accomplished and ensure we continue this momentum towards a world without bias.
This year's concept for IWD is to #BreakTheBias, which we feel is an important message for the beer industry. It's unfortunate that our industry has been seen as a 'culture of discrimination, bullying and harassment' (BBC, 2021), and so we are determined to put in the work to #BreakTheBias and create new ways to uplift and support women (our Tiny Rebel women in particular!) Here is how we are supporting women in our workforce and community this International Women's Day;
At Tiny Rebel we are dedicated to ensuring all members receive equal opportunities and that we can optimise their learning journey by gaining quality experience whilst at work. Therefore, we are proud to announce that we are part of the 5% Club, meaning that at least 5% of our workforce are in 'earn and learn' positions with more being enrolled this year.
Our Period Dignity Scheme provides free, sustainable period products to all staff across all Tiny Rebel sites. As part of the scheme we have recently launched our Wellbeing Allowance which provides employees with a monthly bonus to support their own wellbeing, whether that's a gym membership or getting their hair done, they can choose what works best for them.
We have been working in collaboration with Chwarae Teg - a charity that creates space where people can come together, network, raise awareness and work towards a fairer Wales where women achieve and prosper. We are delighted to be sponsoring the Community Award at Chwarae Teg's 2022 Womenspire Awards, being held on September 29th and these awards, plus many others, are now open for nominations on the Chwarae Teg website - https://chwaraeteg.com/
In collaboration with Bridgend College, we are supporting their scholarship programme to mentor and empower young female leaders in business. This will be launched by the college over the coming weeks and we will have a student from the college joining the Tiny Rebel team in September.
We are proud sponsors of local sports group, NFRN (Newport Female Runners Network), who organise weekly group runs, walks and hikes, for all abilities . Running and spending time outside should be a stress free experience, however this isn't yet the case for many parts of our society. Until we can create a safe community for everyone to enjoy a late night jog, we want to empower people with the tools to help keep themselves safe. That's why, as part of our NRFN sponsorship, we have subsidised self-defence classes for all their members.
At Tiny Rebel we are all constantly evolving and learning new ways to support our women and lead the way in making positive changes within the beer industry.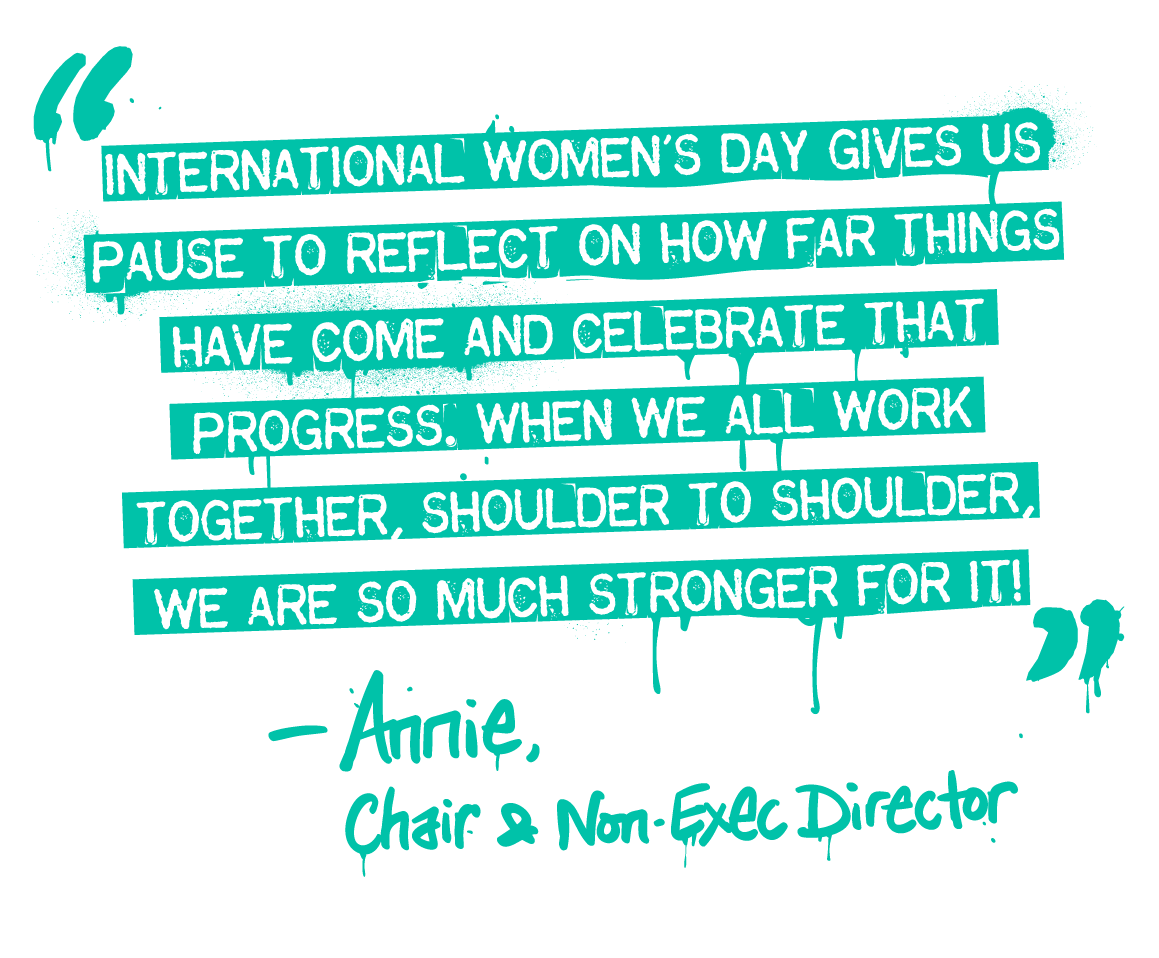 Together we can #BeatTheBias, so this International Women's Day, let's all raise a glass to our Tiny Rebel women and enjoy a beer together.
Cheers Rebels

If you want to find out what charities and organisations are doing to support women or if you or someone you know needs guidance or support, here are some useful resources below;
Women's Aid - https://www.womensaid.org.uk/
"working together against domestic abuse until women and children are safe"
Girls Out Loud - https://girlsoutloud.org.uk/
"empowering girls to channel their potential and make better life choices"
Bloody Good Period - https://www.bloodygoodperiod.com/
"fighting for menstrual equity"
Women in Sport - https://www.womeninsport.org/
"providing impactful solutions to tackle gender inequalities, and our campaigning is empowering more women and girls to be active"
Imkaan - https://www.imkaan.org.uk/
"dedicated to addressing violence against Black and Minoritised women and girls"
Smart Works - https://smartworks.org.uk/
"exists to give women the confidence they need to reach their full potential, secure employment and change the trajectory of their lives"