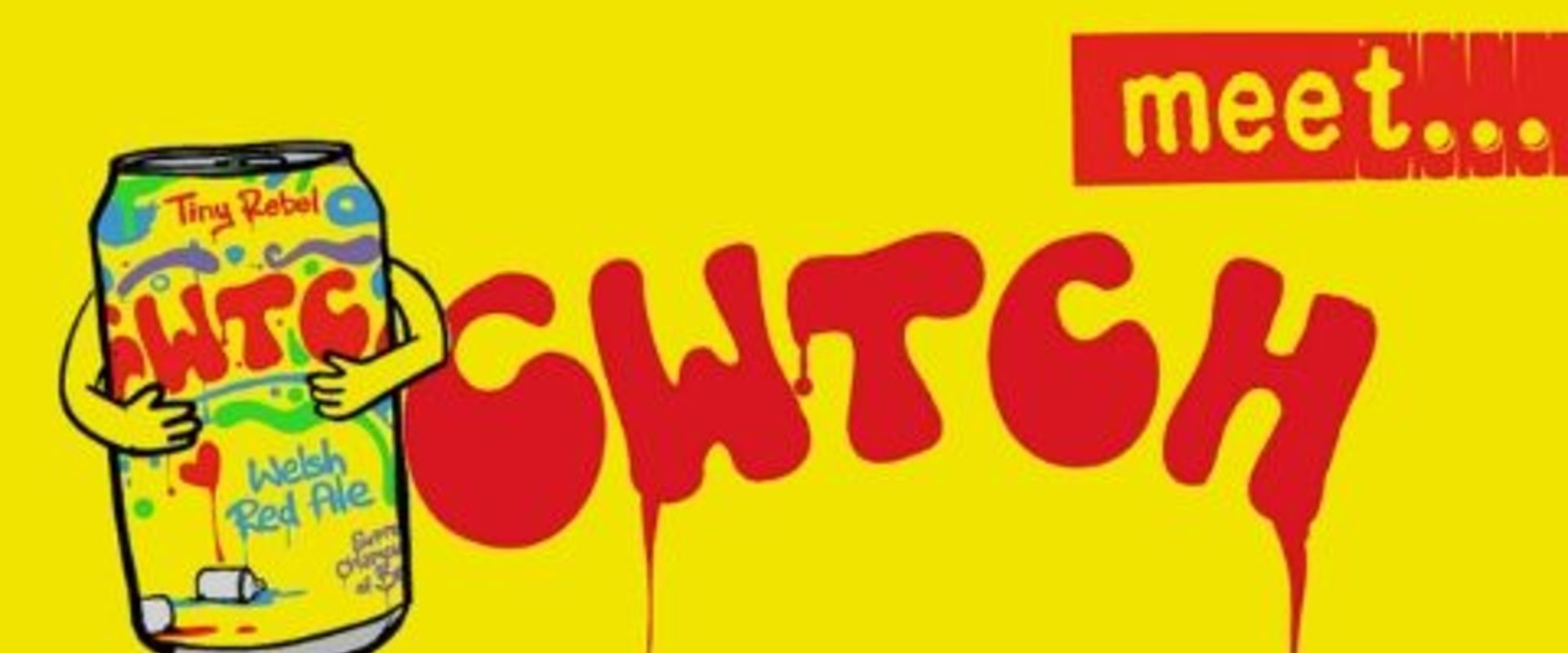 MEET...CWTCH!
It's about time we show our core range some extra special love. All the new cans have been out for a couple of months now, giving the world what we consider to be the greatest six pack ever, so over the next 6 weeks we'll be showing off each beer individually.
First up is probably our best known, our most decorated and most difficult for people to pronounce. Say hi to Cwtch!
Cwtch is our best known beer for a number of reasons, especially the unbelievable Champion Beer of Britain win back in 2015 and a little run in with them that make the rules towards the end of 2017. It's one of our most popular beers by far too, available from Canada to New Zealand, from Brazil to Japan.
Cwtch rhymes with butch. It is a Welsh word and the greatest, most versatile word on the planet. It is better than any word in the English language by a Welsh mile, and better than every other Welsh word by an English mile. Maybe apart from Chwyrligwgan, but that's too difficult to pronounce. And maybe Sboncen. Nope, Cwtch is definitely top.
Cwtch can mean a hug, or it can mean a cupboard under the stairs. Or a cosy little room (we have a Cwtch in each of our bars in Cardiff and Newport). It can also mean a cubbyhole. Basically anywhere safe and secure. There's nothing as cute as that in the English language.
The word is sometimes seen spelled "Cwtsch". This is wrong. Even wronger is "Cwtsh". It's CWTCH - don't let anyone tell you any differently.
Yes, it looks funny and no, there are no vowels - unless you're Welsh, in which case the W is a vowel.
Our Cwtch cans are adorned with colourful, psychedelic swirls that were inspired by the 60s pastiche of the Austin Powers films. It's one of our more subtle and indirect nods to pop culture, but one of our favourites just because it's so damn colourful.
The beer inside is equally swirling and wonderful, with six malts melding to form a smooth caramelly note and three bold hops delivering a big citrussy punch.
The star of the show is Citra, which delivers that signature marmalade-like orange note to the brew. It balances out the malt backbone with a bitter, fruity flavour giving an extra dimension to this red ale. It's the closest we do to a traditional bitter, but with a special citrus twist.
It's won more than a few awards since winning the big one in 2015, but they're just the icing on the cake. What really makes us happy with Cwtch is how many other people are happy with it. We brew it for cask, keg, bottle and can and ship it to 35 countries!
Being our most well-known beer, it was the first name on the list when we started looking at gins inspired by our brews. The citrussy notes would go perfectly with a blast of bittering from tonic, so Cwtch was gin-ified alongside Clwb and Dutty in July!
You can grab a few cans of Cwtch and all the other core beers over on our online shop!
Buy the Beer
Shop Our Beers