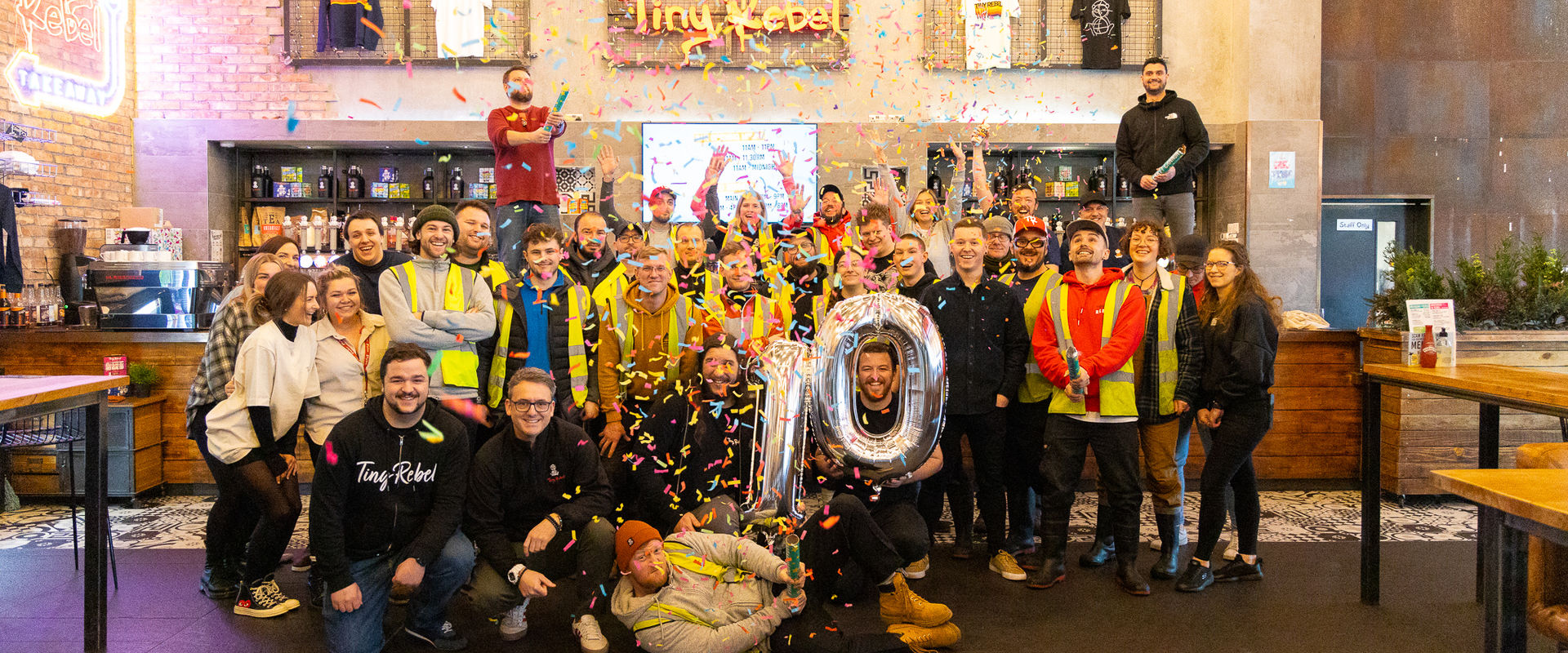 OUR 10TH BIRTHDAY
This
Is
Big
IT'S OUR 10TH BIRTHDAY!!!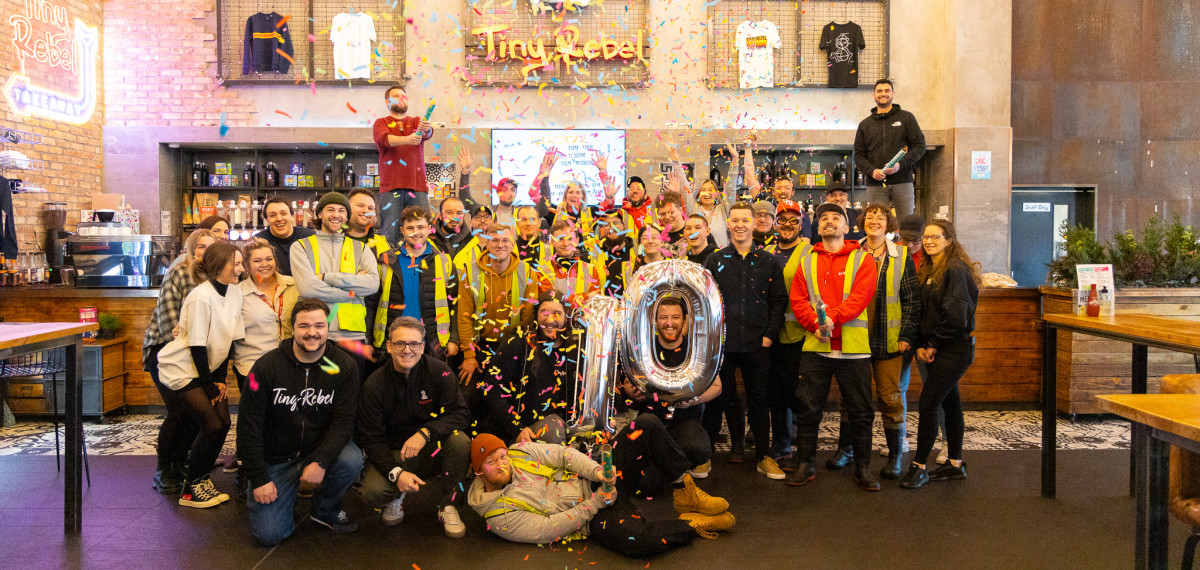 How has it been 10 years already!?
Feels like yesterday Brad and Gazz left their day jobs and set off on a journey to create sense defying craft beers – beers that have now become staples for our curious and adventurous Rebel drinkers. In celebration of this INCREDIBLE milestone, we are dedicating this entire year to our 10th anniversary!
This year is going to be jam packed with exciting announcements, beer drops and a brand new annual beer festival at Tiny Rebel HQ. We can't wait to get you guys involved and show you everything we've been working on.
Building the Tiny Rebel empire hasn't been easy, and Brad and Gazz definitely haven't done it alone. With a team of 168 amazing individuals by their side, Tiny Rebel have been unstoppable in supplying you with over 8 million pints of delicious beer every year, which is set to get bigger.
To celebrate our unbeatable efforts, hard work and dedication we're using our 10th Birthday to launch our new staff benefits scheme - BEAR BENEFITS! So thank you to the whole Tiny Rebel team, it couldn't be done without you!
Now it's time for the biggest thank you of all…to YOU! Your loyalty and support has helped shape who we are today, without you guys, there would be no Tiny Rebel! So, here's our way of showing our appreciation and how we want to give back:
We are super proud to announce our Birthday Bucks scheme which will launch towards the end of March! We have set aside a pot of £15k (our Birthday Bucks) that any Tiny Rebel fan can apply for to fund projects in their community. Any worthwhile project, such as an activity for young people, volunteer programmes, development of communal facilities, or even a new wheelchair for a neighbour or a new swing set for the local park, can apply for a cash grant of up to £1,500. We'll choose at least 10 of these projects to receive their part of Birthday Bucks!
Due to covid, we have to delay our annual Birthday celebrations but don't worry, we have a couple of things for you to look forward to!! As mentioned earlier, this summer we will be dropping new beers (as part of our 10th Birthday Box) and an unforgettable Tiny Rebel festival - REBEL FEST! That's all we are going to say on it for now… So go grab yourself a beer and join us in raising a glass to you and our team and let's start the celebrations for 10 Years of Tiny Rebel!
Happy Birthday Rebels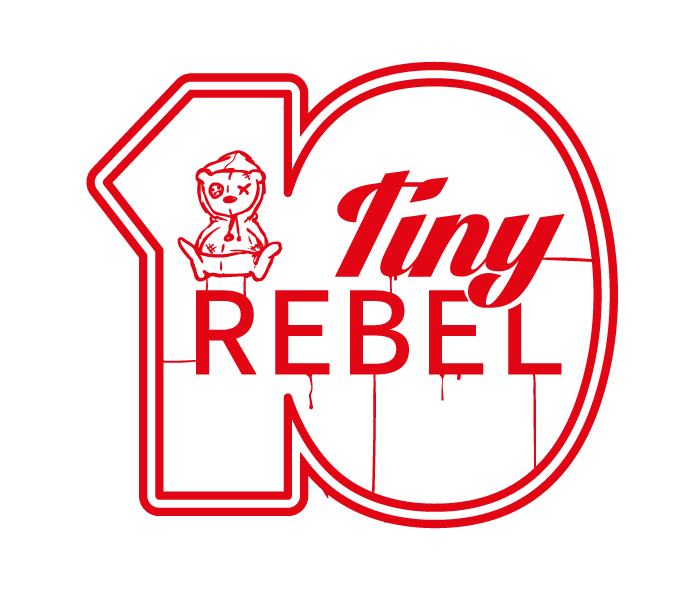 Fancy a little bit of everything?
24 Beers. All different. Included the 4 new beers from February.
One Of Everything - Feb Edit.