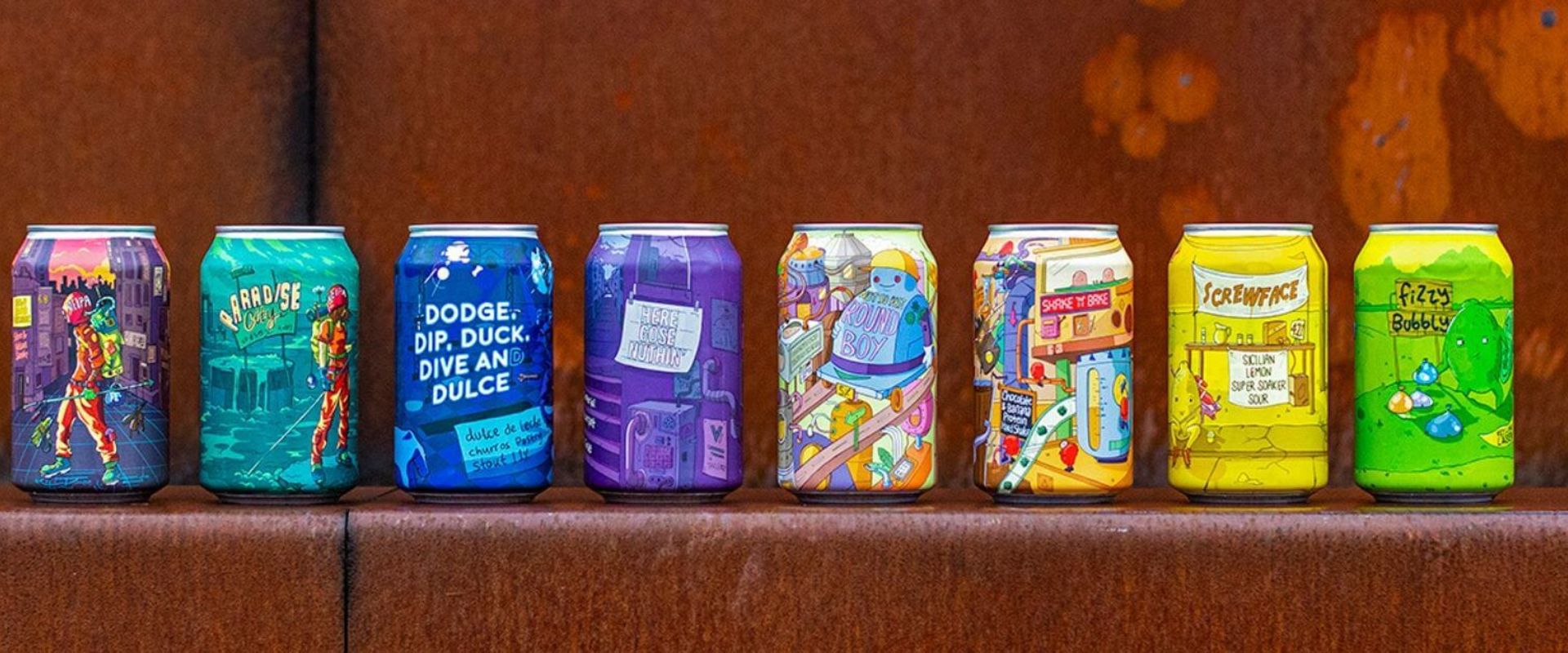 Our 8th Birthday!
On February the 13th Tiny Rebel will be 8 years old!
To celebrate we've launched our brand new 8th Birthday Blending pack for you to party with us at home.
You know we also like to throw a party… Well how about 170+ parties across the UK, France, Spain, Northern Ireland, Denmark & Jersey? Yep, you heard that right on February the 13th there will be over 170 Tiny Rebel Tap Takeovers happening at the same time.
The Blending Pack
Since forever, we've always played around blending different styles of beers, whether it's grabbing a half of this and a half of that at a beer festival or blending straight from tank at the brewery, some of which have inspired your favourite Tiny Rebel beers.
This year we've brewed 8 epic beers that come as 4 pairs that can be blended together. Each beer tastes amazing on it's own but if you mix them together you get something truly special. We want you to have a play and blend to your heart's content. There's no set amount of how much you should mix, just have fun!
If that wasn't enough, we've included a limited edition glass AND slipped in a cheeky surprise.
The beers;
Dodge, Dip, Duck And Dulce - Dulce de Leche Pastry Stout - 11%
Here Gose Nothing - Imperial Blackcurrant Pastry Gose - 8%
Not So Fast Roundboy - Coconut & Vanilla Creme - 5%
Shake 'N' Bake - Chocolate & Banana Protein Hardshake - 6%
Fizzy Bubbly - Key Lime Lager - 4.8%
Screwface - Sicilian Lemon Sour - 4.2%
Holy Hand Grenade - Sabro & Nelson Sauvin NEIPA - 6.8%
Paradise City - Loral & Mosaic NEIPA - 6.8%
Last year's Collab Pack sold out really quickly so you'll want to get your box pre-ordered asap.
The Tap Take Overs
Last years' Birthday saw us at 100 Tap Takeovers across the UK & France. This year we currently have over 170 different venues all across the UK, France, Spain, Northern Ireland, Denmark & Jersey taking part in one big EPIC birthday bash.
The below map will help you find a Tiny Rebel Tap Takeover near you. Check back as more are being added every day!