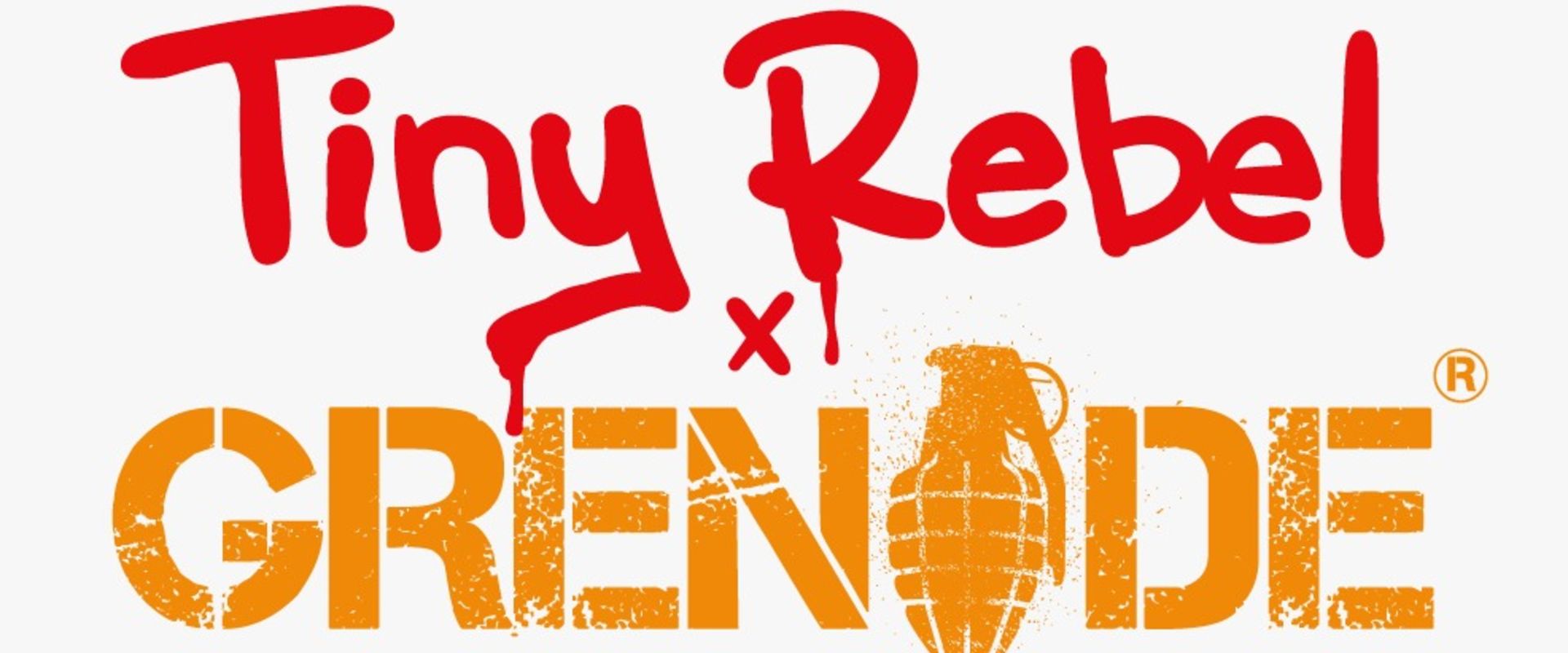 Tiny Rebel X Grenade
Apologies, this was an April Fool....but it doesn't mean it isn't going to happen at some point...does it? Watch this space.... :)
Everyone knows that we're on a mission to bring you good times with a hint of beer! And with it being our 10th Birthday this year, we wanted to bring you the vibes and beer like never before!
A collaboration like no other. A collaboration you never knew you needed.
Let's face it, we've all been there; Friday night drinks pulling you away from leg day, and your social life winning once again as you toast the week (and your gains) goodbye. Well, now you no longer need to compromise! It's time to combine the two and say HELLO to killer quads AND enjoy a refreshing drink with your mates.
Ensuring you hit your protein macros with ease, we're doubly excited to announce that we've partnered with Grenade, to create a delicious protein inspired beer! The painstaking result of hours of research, we've collaborated with Grenade to reimagine their much-loved Salted Caramel and Birthday Cake Grenade Bars into a beer.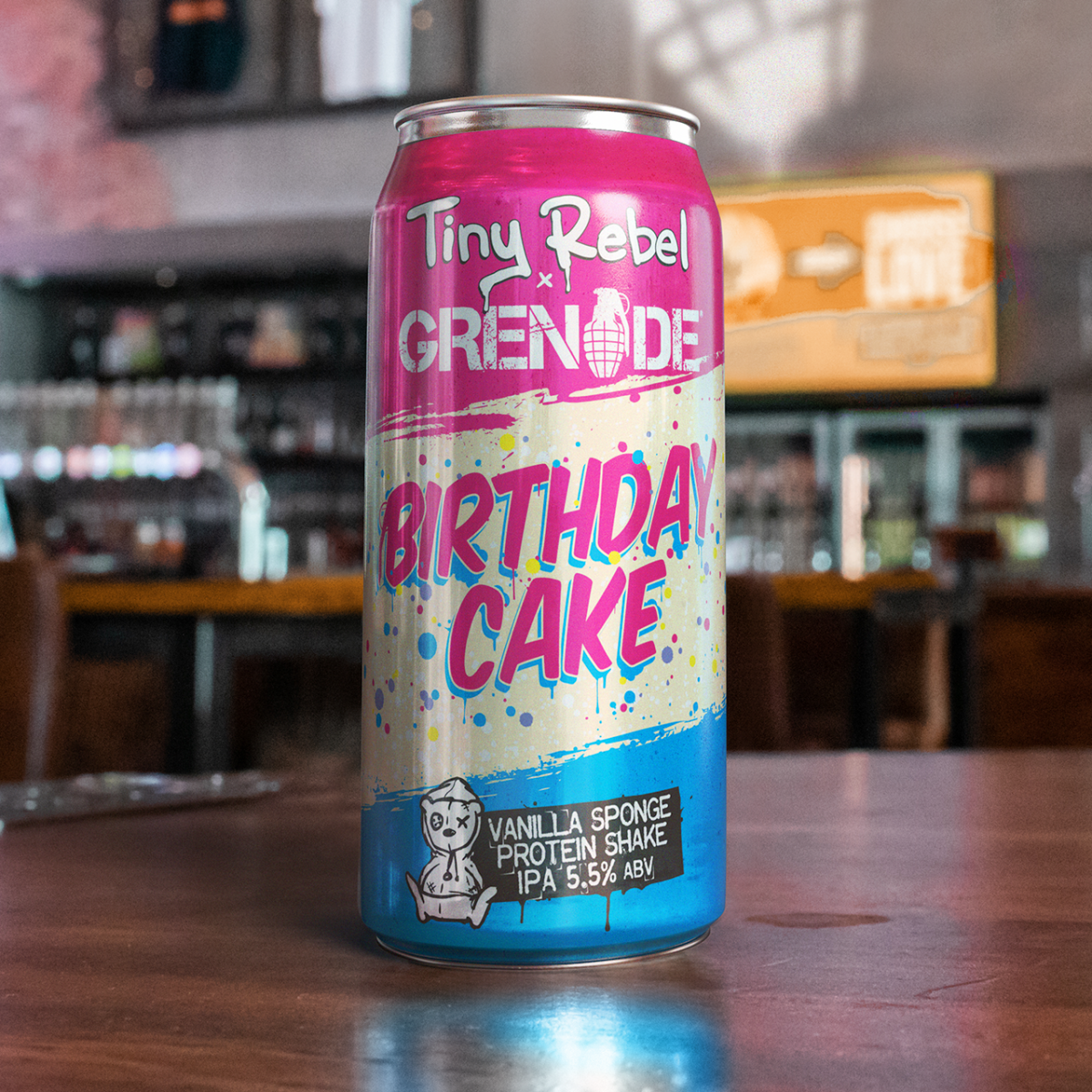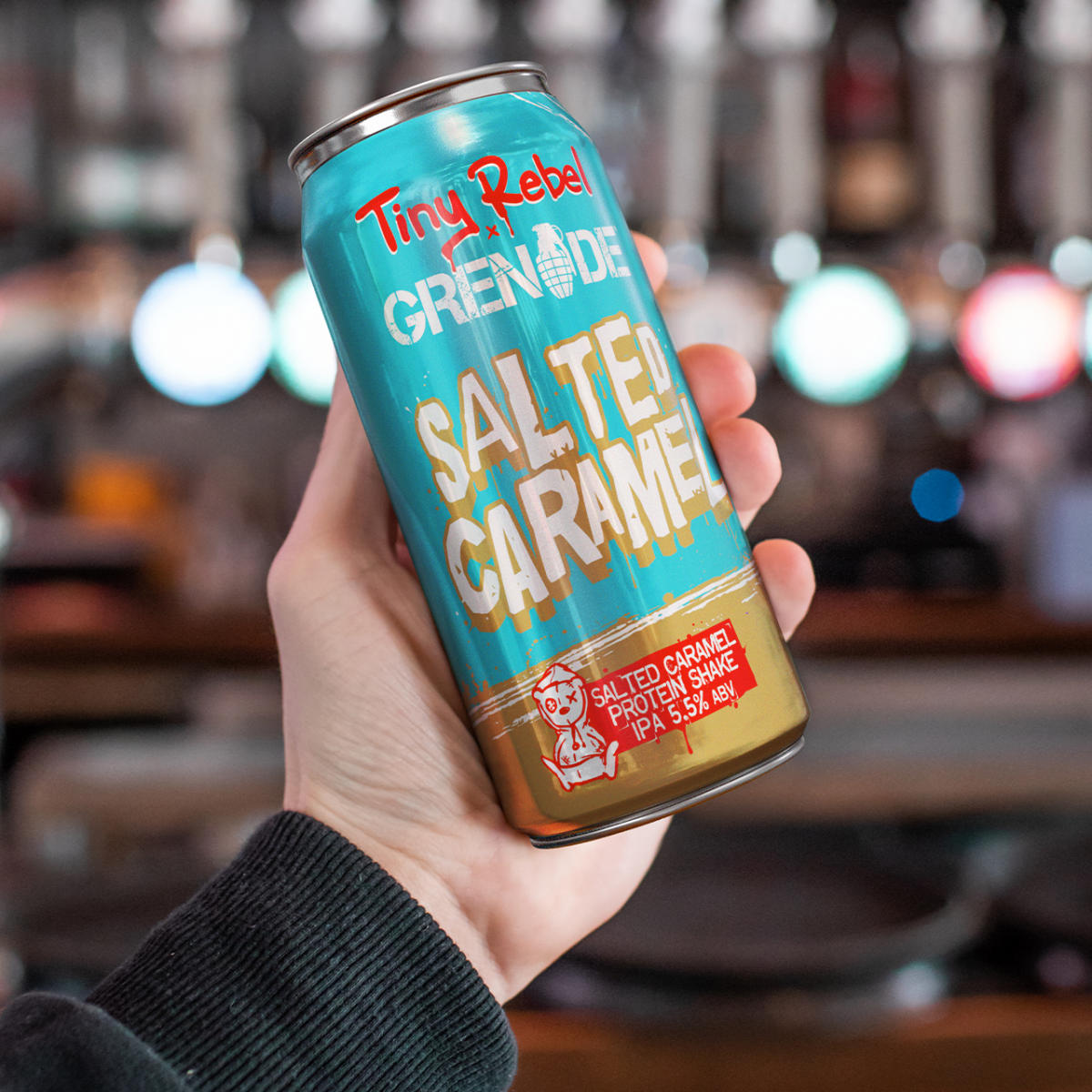 Your eyes do not deceive you.

Providing a punch of protein, this limited-edition Birthday Cake IPA is what happens when you drop a load of vanilla sponge, thousands of rainbow sprinkles and a load of protein into a tank of beer! The Salted Caramel IPA is like drinking liquid salted caramel chocolate. We love to push boundaries and break the rules here at Tiny Rebel and we think we've done just that with the team at Grenade.

Later this year, Grenade will launch the world's first fully licensed, 'Protein Bar', combining world-class fitness equipment and PT tuition with their award-winning low sugar, high protein goodies. Did we mention that their famous protein shakes will also be available on tap?

Brad Cummings, Co - Founder at Tiny Rebel noted, "Grenade disrupts the world of protein bars, and Tiny Rebel disrupts the world of craft beer! What happens when we join forces? A mega explosion of boozy protein madness. We've been causing a bit of a stir in the world of beer since the launch of Tiny Rebel so to help celebrate an amazing 10 years we thought what a better way than creating a Vanilla Sponge and Salted Caramel Protein Shake beer with the amazing team at Grenade."

Al Barratt, CEO at Grenade commented, "Having disrupted the world of protein bars in 2015, Grenade's at it again, this time disrupting the world of bars. Depending on the final strength of the beer, we might even end up spitting bars, too!"

If you're ready to try these exclusive, limited-edition Tiny Rebel x Grenade protein beers, then head over to our website HERE! You'd be a fool to miss out.
Enjoy leg day Rebels