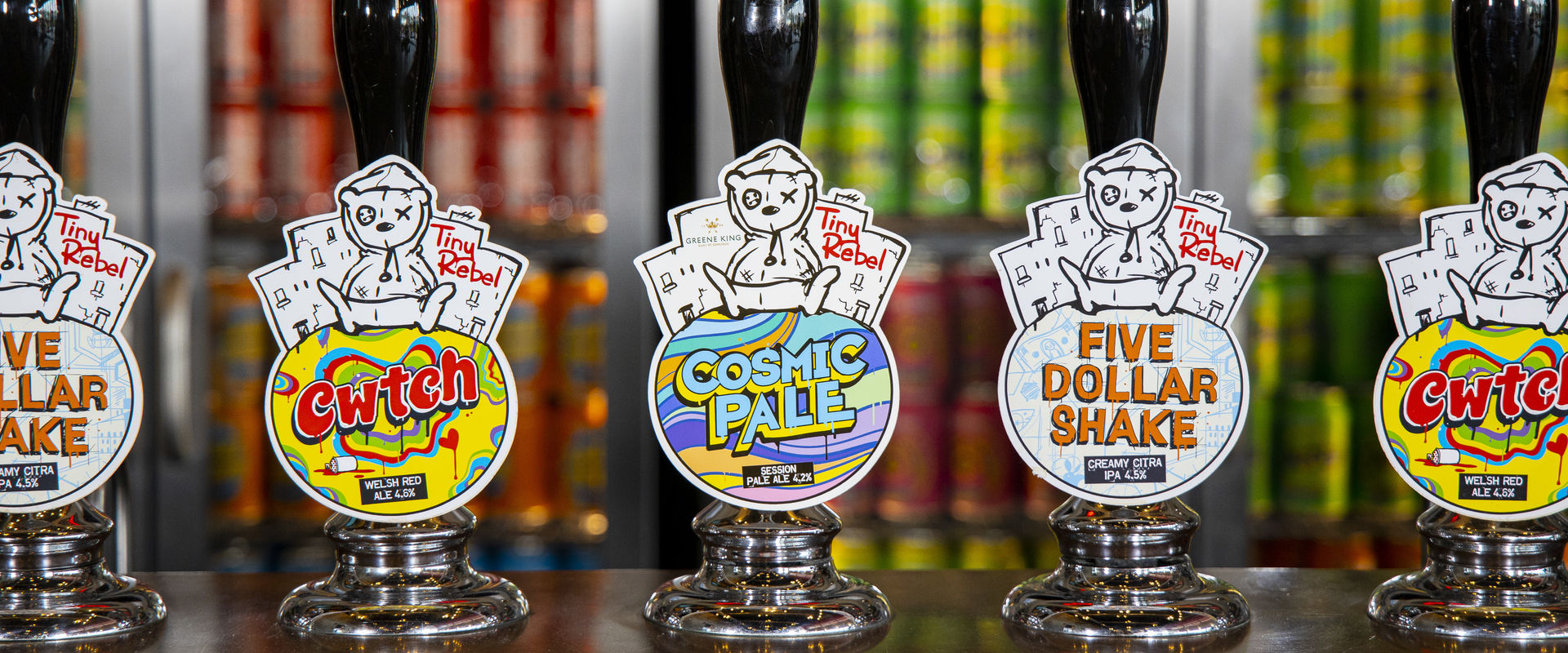 Tiny Rebel x Greene King - Cosmic Pale - Session Pale Ale
It's over a year ago since we discussed a collab over an IceBreaker pint with Ross the Master Brewer at Greene King.
It's funny how a swift beer starts a conversation about Cryo Hops and their use in Cask beers. It was during the 4th Pint (or was it the 5th) that a collab was born.
Fast forward to 2020 and we finally managed to book in the time to develop a Cask collab.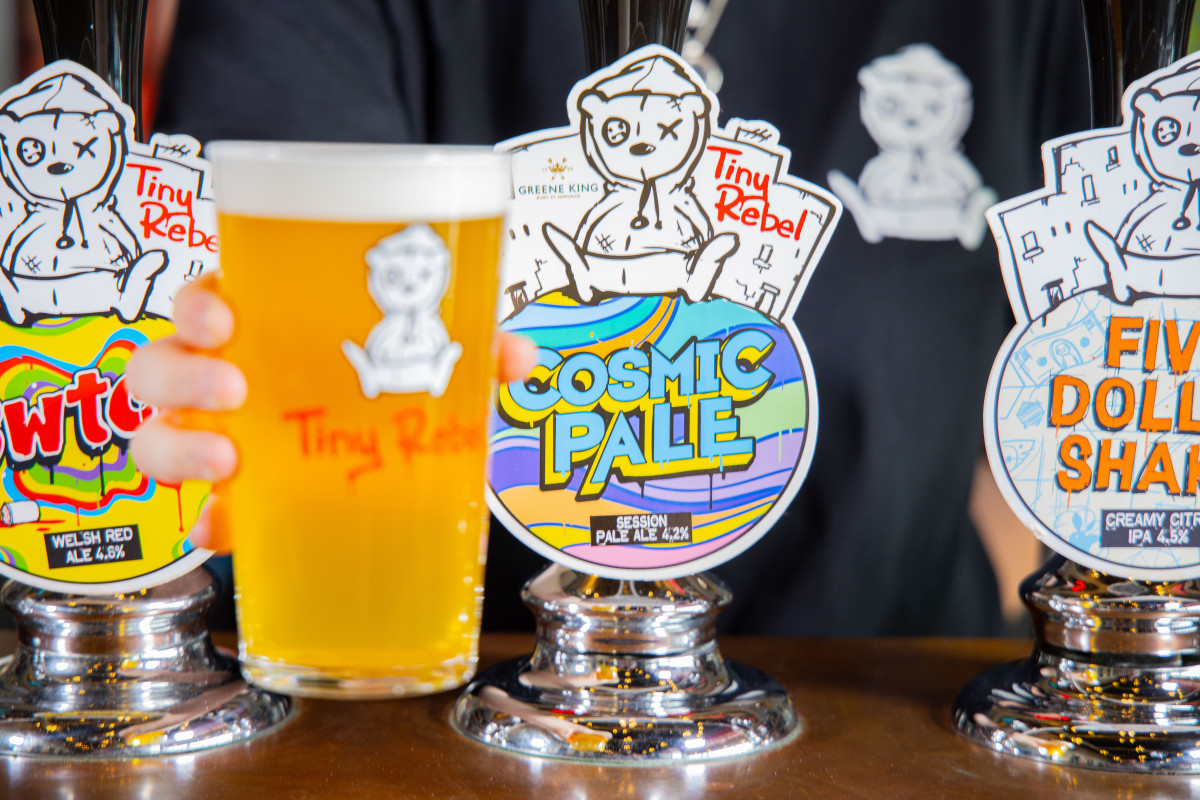 So…
The beer?
Gazz has always been a huge fan of Cask beer so we knew that this had to be a beer that people would come back for more. The ABV sits at a sessionable 4.2%. It grabs all its flavour from Citra hops (Cryo of course). We kept the bitterness low as the aim was pure Cask refreshment.
To make sure that the beer bounced off the bar, we set our Designer Taz to create one of our most vibrant Cask clips taking inspiration from the NHS rainbow logo.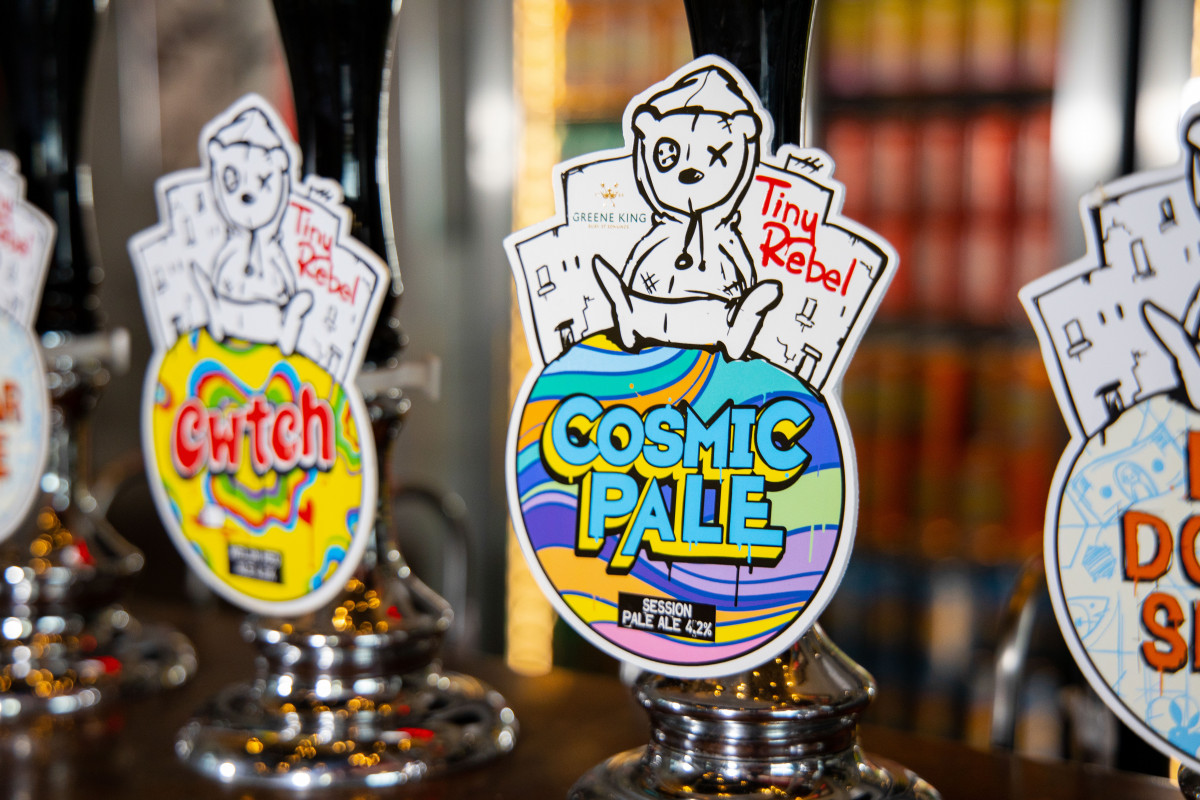 To find a pub selling Cosmic Pale check the map out below....
Look out for our 'Away leg' collab with Greene King in 2021 as we can't wait to share another beer with Ross and the team.