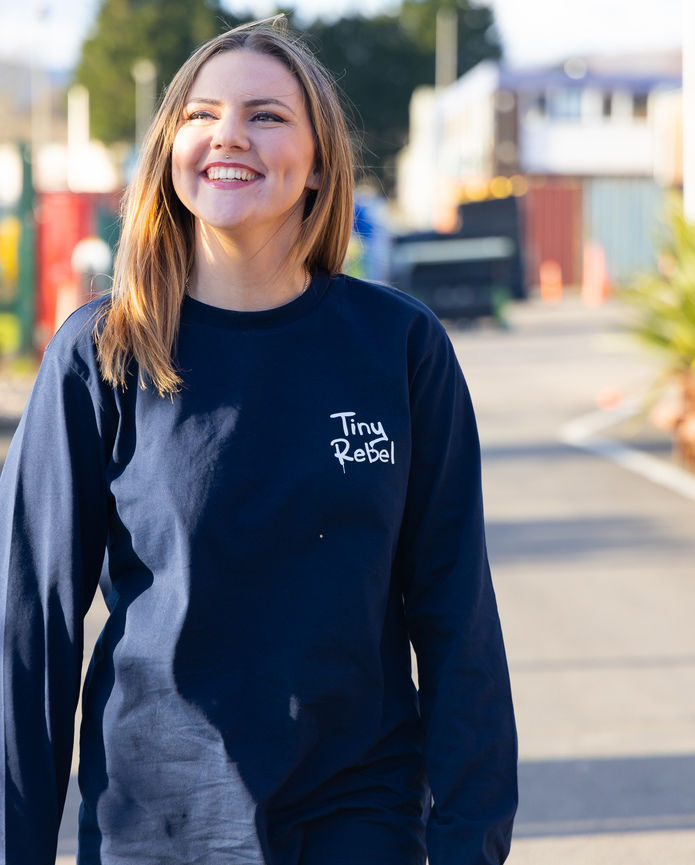 Long Sleeve Tee
Cotton long-sleeve tee, beautifully modelled we think you'll agree!
Small Tiny Rebel logo on the front and larger text on the back.
About
Small white logo on the front
Large white logo on the back
Crew neck
Cuffed sleeves
Size Guide
All sizes shown for products are in UK Sizes for shoes, clothing and accessories. When One Size is shown it generally fits all.
Delivery
Timescales:
After an order is placed, we aim to pick and pack the order within 2-4 working days. This can be as quick as 24 hours, but during our busiest periods (November, December and February) this may extend to 6-8 working days. DPD, our courier normally deliver in 1-2 working days once collected from us.
For more information, please visit our Shop FAQs pages >
Charges:
Our standard delivery charge is £5.50, but the charge is higher on some areas, please see below:
Rural Scotland - £1
Northern Ireland - £14
Isle of Man - £14
We currently do not offer shipping outside of the UK, but we are looking at solutions to enable us to start shipping internationally again, so watch this space!!