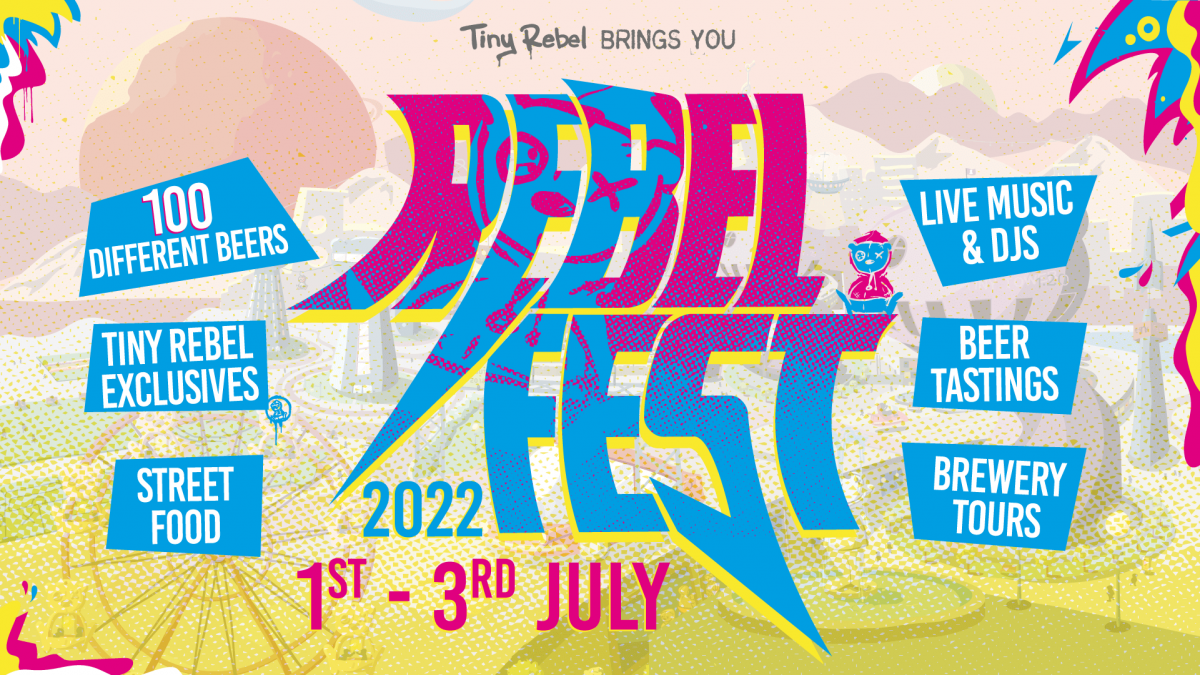 Rebel Fest is Here!!
This July we are going all out and hosting a 3 day beer festival at our very own Brewery HQ. This unmissable weekend will be full of food, music, sun and most importantly a ton of beer! We have some of the best food vendors in Wales along with banging live music and DJ's to keep the vibes high and pints pouring. We have been so excited to announce this and have been working so hard to make this an unforgettable experience for all our Rebels.
So bring on the beers and celebrations and bag yourself a space for Rebel Fest 2022!
Use the widget below or visit Eventbrite to buy tickets...
Dates: Friday 1st July, Saturday 2nd July, Sunday 3rd July
Opening times: Fri - Sun: 12pm - 11pm
Ticket Information:
Standard Adult 18+
Includes: Festival Glass, 1 Pint Tank Beer, All day access - £20
Under 18's
Includes: Festival Plastic Cup, All day access - £5
Under 3's go free!!
Add-ons/Extras...
Tasting Ticket 18+
Meet the Brewer Tasting - £12
Tour Ticket 18+
Brewery Tour, Site visit and Q&A - £12
Tastings and Tour Times
1pm, 2pm, 4pm & 5pm
Duration: 45 minutes
FAQs
Rebel Fest is dog friendly. However, please be aware that there will be DJs and bands playing throughout the day and a lot of people around.
We are unable to offer non-drinking tickets. The cost of the ticket is being used for the setup and running of the event and supply of the entertainment.
Tour Info
Appropriate closed-toe footwear must be worn to be accepted onto the tour (no flip flops or high heels) -it's for your safety!
Is there an age requirement?
As beer is being sampled, we can only allow those over the age of 18. Children that cannot be left unaccompanied can attend at no charge but must be kept under close supervision at all times. Very young children can be taken onto the tour as long as they are carried by a parent. Please do let us know beforehand if this is the case!